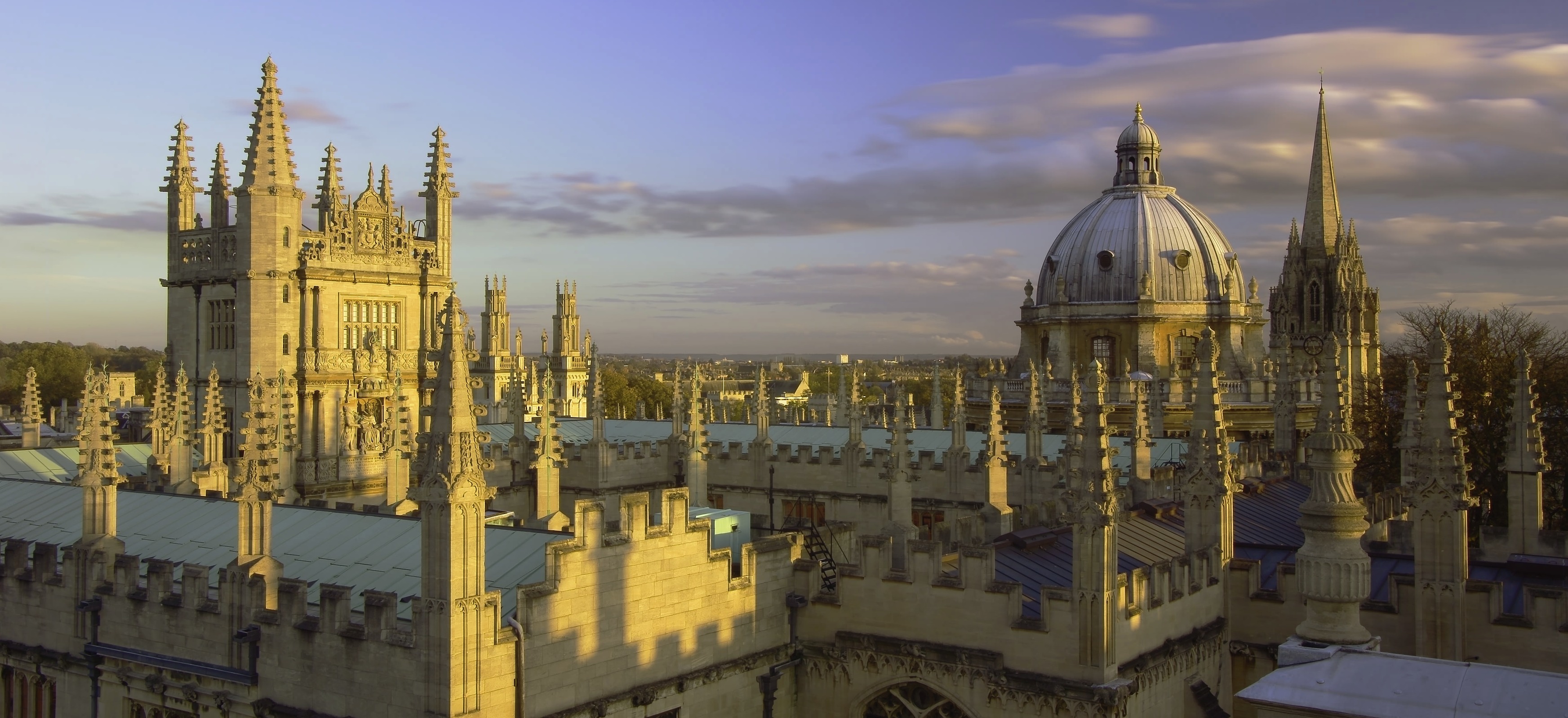 Conference Dinner: Al Shami (Lebanese), 7:30 pm on Thursday.
Do let Aris or Kimon know if you plan to attend. Hope to see you there.
13 June
Please email
Richard
with talks (preferably .pdf) once you've presented.
There may be a visit to the
Radcliffe Observatory
(the astronomical observatory of the University of Oxford from 1773 until 1934) at 12h30 on Friday. Let Richard Armstrong know if you would like to attend.
11 June
We look forward to welcoming all participants to St. Anne's tomorrow from 12h30.
UEFA EURO
If you're interested in watching the Euros then try your luck at one or more of the following. Google Maps links show walking directions from the Woodstock Road entrance of St. Anne's college.
The Head of the River
The Jericho Tavern
Walton Street, OX2 6AE
01865 311775
The Oxford Retreat
Hythe Bridge Street, OX1 2EW
01865 250309
The Duke's Cut
Park End Street, OX1 1HH
01865 204060
29 March 2012: Practical information
LOCATION

The meeting will be held at St. Anne's College at the University of Oxford from lunchtime on the 12 June to lunchtime on the 15th. Lunches, coffee and refreshments will be taken at St. Anne's.


REGISTRATION

The cost of the meeting is (a heavily subsidised) £60 for lunches, coffee, and refreshments. The conference fee can be paid here.


ACCOMMODATION

It would be best to stay as near St. Anne's College as possible. There are various recommended hotels available in Oxford, but bear in mind that it is less expensive (and perhaps more of an interesting experience) to stay in one of Oxford's Colleges or local B&B


Links to search for a college or B&B room in Oxford:
Oxford B&B
Oxford Rooms

Some recommended hotels:

The Galaxie Hotel
Linton Lodge
The Richmond
The Cotswold Lodge
The Old Parsonage
The Old Bank Hotel



GOING OUT
Eating out/culture/tourism:
Oxford City Guide
.
Pubs. The
Royal Oak
is probably the key player.
DIRECTIONS
St. Anne's College is a 5-minute walk from the Oxford Astrophysics Department. We recommend that you stay near central Oxford.
Ways to get to Oxford:
Rail: There are regular services from London Paddington. There are also regular links to other parts of the country via, Didcot, Reading and Birmingham. (
Interactive timetable from National Rail
- enter London Paddington for trains to/from London.) Oxford station is about a mile from the Department. The Cityline 2A bus service runs by the labs, from the train station Monday to Saturday. The stop is on Banbury Road at the intersection with Keble Road - see Physics Department map below. Coach/bus: Two services operate from London: one leaves from Victoria Coach Station every 15 minutes during weekdays (
Oxford Express
); the other from Grosvenor Gardens by Victoria Railway Station every 10 minutes at peak times (
Oxford Tube
). Both services pick up at Marble Arch. The Oxford coach station is about half a mile from the Department - see city centre map below. There is also a coach service from Cambridge (
X5 via Milton Keynes
). Air: There are frequent coach services to Heathrow and Gatwick (
The Air Line
). The journey takes just over an hour on a good day (a little longer from Terminal 4).
Tickets can also be bought on-line
. There is a free shuttle service between Terminal 4 and the other terminals. A taxi from Heathrow to Oxford will cost you at least £50. Most taxis take four passengers. This is a rather expensive way of arriving at Oxford. There is a less frequent service to Stansted Airport (
757 via Stansted
). From
Luton airport, a coach runs every 2 hours
. The journey time is around 2 hours. More frequent connections are available by train. Trains run from Luton Airport Parkway station to Oxford via London. Two changes are necessary, the train arrives at St Pancras then you must take an underground link to Paddington, from which trains run to Oxford, see
http://www.nationalrail.co.uk/
. The journey time is about 3 hrs. . Birmingham International Airport (BHX) is a good alternative airport for travelling to Oxford. The train station is linked to the passenger terminals by a free, frequent Air-Rail link, which runs every 2 minutes from 0515 to 0200. The journey time is less than 2 minutes. There is a frequent train service from Birmingham International train station to Oxford, and the journey time is approximately one hour. Timetables can be found at
http://www.nationalrail.co.uk/
. Car: The M40 motorway swings by Oxford on the north-east side and links with the M1, M4, M5 and M25. If you approach Oxford from the east on the M40 you should leave at junction 8 or, from the north at junction 9 - see maps below. Those travelling on the M4 should get off at junction 13, Newbury, and take the A34 north to Oxford. When you get to Oxford you have the problem of... Parking: The Physics Department is in various buildings within the Science Area of the University. There is on-street parking available in Keble Road which is close to all our buildings. This is controlled by a pay and display scheme with a maximum stay of 2 hours. Off-street parking within the Science Area is prohibited without a permit (clamps!). So you may want to consider leaving you car in the... Park and Ride: 5 sites on the outskirts of the city with free parking and quick and frequent
bus service to city centre
. Sites (see
ring-road map
): Pear Tree at junction of A34 and A44 on the north side; Thornhill by A40 just outside ring road to the east; Redbridge just inside the ring road in the south; Seacourt just inside the ring road in the west; and the new site at Water Eaton. The Police advise against leaving cars at these sites overnight.
29 March 2012: First announcement
The next TKP meeting will be held at the University of Oxford on the 12-15 June 2012. Details will follow.